Ты то, что ты ешь / You Are What You Eat
You Are What You Eat
People have been discussing for many years if food is fuel or pleasure. If you switch on TV you will see a lot of ads of chips, chocolate, fast food restaurants and half-made products. All of them are tasty and people are ready to eat it every day.
If you check few articles on internet what food is healthy, you will see that healthy food is mainly fruit and vegetables. I don't know if one day there will be an agreement what is healthy and what is unhealthy. For example, long time people said that milk of cow is healthy. Today this information is not clear anymore.
I am sure you are what you eat. A healthy person can not eat only fruit and vegetables. Our body needs proteins, a lot of energy to be able to work out during the day.
I know some people who keep to a diet and eat only healthy food. They also take a lot of vitamins and food supplements. That means their menu is not good enough.
My point of view is that we have to listen to our body and to eat smart. Fast food is unhealthy. But once in a month you can have a cheat meal. My lunch can not consist on vegetables and fruit only, but I try to eat them every day.
Diet is the thing that helps you only when you are following it. So if you stop to eat sugar for 20 days and later on start to eat sugar again, your problems will remain with you forever.
We have to think what we eat, how we eat and how much. Our menu should have enough fat, carbohydrates and proteins. Only if there is correct balance between these three components, your body will be healthy and beautiful.
Of course we have to remember about sport as well.
But in general if you want to have pure skin, beautiful and strong hair, nice and healthy body your food should be balanced. Then you eat well. And if you starts to have some problems with your body or nails, check your menu first. Remember we are what we eat. And if the food you are eating is not good, your body will let you know.
Ты то, что ты ешь
Люди на протяжении нескольких лет обсуждают тему: еда- это топливо или удовольствие. Если вы включите телевизор, то увидите много рекламы чипсов, шоколада, ресторанов с фаст-фудом и полуфабрикатов. Все это вкусно и люди готовы есть это каждый день.
Если вы просмотрите пару статей в интернете, какая еда является полезной, а какая вредной, то поймёте, что к полезной еде относятся в основном овощи и фрукты. Не знаю, договорятся ли когда-нибудь о том, что ещё полезно, а что нет. Например, долгое время коровье молоко считалось полезным. Сегодня уже не ясно.
Я полностью уверен, ты- это то, что ты ешь. Здоровый человек не может есть только овощи и фрукты. Нашему организму нужен белок и много энергии, чтобы двигаться в течение дня.
Я встречал людей, которые сидят на диетах и питаются полезной едой. Они также принимают кучу витаминов и добавок. А это значит, что их меню не особо полезно.
Я считаю, что мы должны слушать своё тело и питаться разумно. Фаст-фуд вреден. Но раз в месяц он нам ничего не сделает. Мой обед не может состоять только из фруктов и овощей, хотя, я ем их каждый день.
Диета помогает только пока ты сидишь на ней. Если ты перестал есть сахар всего на 20 дней, а позже начал есть сахар снова, твои проблемы никуда не денутся.
Нужно думать, что мы едим, как и сколько. Рацион должен состоять из жиров, углеводов и белков. И когда питание сбалансированно, ваше тело будет красивым и здоровым.
Конечно, не стоит забывать о спорте. Но если вы хотите иметь чистую кожу, красивые сильные волосы, подтянутое тело, еда обязательно должна быть хорошо сбалансированной. Тогда ваше меню правильное.
Если появились проблемы с телом или ногтями, проверьте свой рацион. Помните, мы- это то, что мы едим. А если еда ваша плохая, ваш организм обязательно даст об этом знать.
Источник
Are You Really What You Eat? [Quiz]
You've heard the expression, "You are what you eat." It turns out that it really is true. The foods that you eat affect more than your health. They also impact your personality. Take this quiz to find out what your favorite foods say about you.
Your Choices Show Your Personality
You don't need to take a long personality test to determine who you are on the inside. Your food choices give a strong indication of who you are. Maybe you are unpredictable, bubbly, or something in between. Once you take the test, you will have more insight into your personality.
You won't just learn your personality type, either. You will find out why people are drawn to you and get some tips on what you should avoid. After all, each personality type has some downfalls, and this test will help you learn how to avoid them so you don't lose friends in the long run.
Taking the Test
Taking this test shouldn't be difficult. You will be presented with four potential answers with each question. Pick the answer that best represents your food choices. If none of the answers are correct, just choose the one that is the closest. Keep in mind that the answers might not represent how you eat all of the time but will likely represent your eating habits most of the time.
Let Your Friends Know Your Food Personality
Test results are meant for sharing. Once you take the test and get your results, share them on social media with your friends. Then, invite them to take the test so you can compare results. You will learn more about your friends and their personalities. You might find out why some of your friends are so bubbly and others are a little salty. After all, food says a lot about who you are, so you can finally get some insight into some of your most confounding friends.
You are what you eat, and it is time to give that food a closer look. Take this test today and find out more about what you put in your mouth and how it impacts your personality.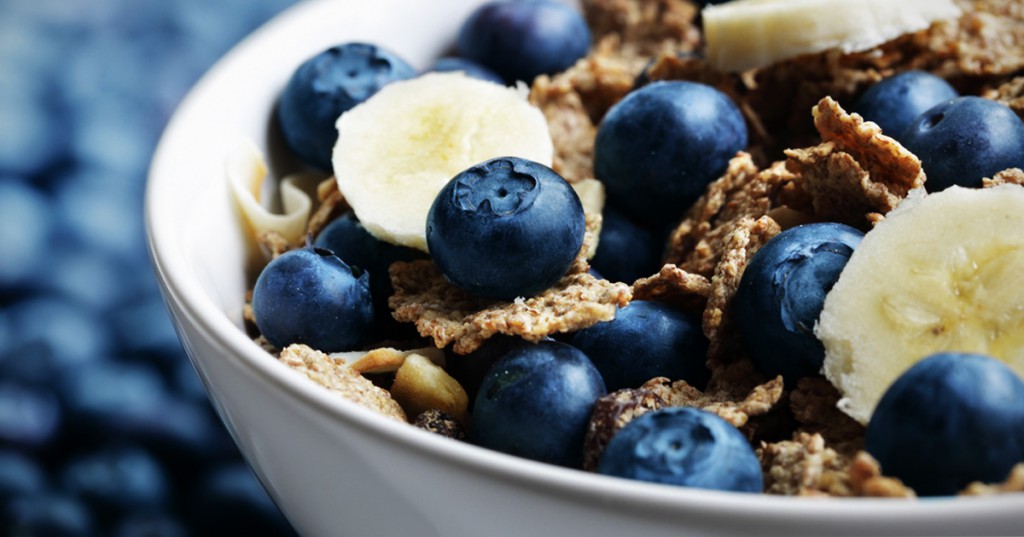 Start Now
Источник

You Are What You Eat
Transcript
Twenty-seven-year-old Angus Barbieri was a big man with a big appetite. At 456 pounds, he was also classified as "grossly obese." Unhappy with his weight, he decided to take matters into his own hands.
In 1965, the six-foot man visited a hospital in Dundee looking to lose a few pounds. The doctors advised Angus to go on a short fast. They believed it might help him lose a little weight. They recommended he fast for 40 days, but they didn't have high hopes that he would be successful.
Angus exceeded expectations by going weeks without food. He was determined to reach his ideal weight of 180 pounds. However, fasts over 40 days are extremely dangerous. Angus didn't care. He was on a roll. He lived solely on a diet of vitamins and supplements as the weight continued to fall from his bones.
Angus drank coffee and tea daily, but nothing solid passed his lips. The doctors gave Angus regular blood-sugar tests to confirm he wasn't eating. Doctors were dumbfounded. Angus could function without food.
Weeks turned into months as the fat continued to drop from Angus's frame. Finally, after a fast that lasted 382 days, Angus lost 276 pounds. He reached his target weight of 180 pounds. He announced he had forgotten what food tasted like as he tucked into a hearty breakfast.
Angus's year-long fast is the longest in history. It is a fine example of mind over matter.
While Angus's relationship with food is hard to believe, the appetite of Michel Lotito is even stranger.
In 1978, he sat down for a most unusual meal. It was a Cessna airplane. It took him two years to finish the unusual dish.
It's not advisable for even the most adventurous diner to chow down on nine tons of metal. Yet, the Frenchman had a one-of-a-kind palette due to a rare eating disorder known as pica.
The disorder gave Michel an unusual appetite for substances such as dirt, glass, or metal. Fortunately, nature had equipped Michel with a strong stomach with unusually potent digestive juices. He could consume and digest poisonous metals and get away with it scot-free.
Michel was able to eat almost anything including bicycles, televisions and cars. He decided to turn his unusual appetite into a career.
His peculiar talent led to giving public performances from the age of 16.
He adopted the stage name of Monsieur Mangetout, which translates as 'Mr. Eat-All.'
The highlight of his career was devouring the airplane. He was given a brass plaque by the Guinness Book of World Records. It celebrated breaking a new record for the 'strangest diet' in history. Monsieur Mangetout ended up eating the plaque.
Источник
You are what you eat
I am 120 kg. I usually have tea and cakes for breakfast and sometimes I have sausages and eggs too. At 11 o'clock I often eat a bar of chocolate and some biscuits or a sandwich. I usually have a big lunch, for example sausages and chips. And then I have ice cream, which I love. When I watch TV I have tea and a sandwich. For dinner usually I have meat and potatoes. Before I go to bed usually I have a cup of hot chocolate and some small cakes.
Do you know the proverb 'You are what you eat'? It means that if you eat healthy food you can be healthy. You should not eat a lot of biscuits or chips, for example. You can eat your favourite foods, like hamburgers, but don't eat a lot of them. Eat more fresh food and vegetables.
Сложносочиненные предложения
Сложносочиненные предложения в английском языке — это предложения, которые состоят из двух или нескольких простых предложений, соединенных сочинительными союзами and — и, a, but — но, as well as — так же как, or — или и другие.
Далее:
Astronomy
The sweetest meat in the world
Alisher Navoi
English weddings
Как написать резюме на английском?
Как подписать тетрадь по английскому языку?
Источник